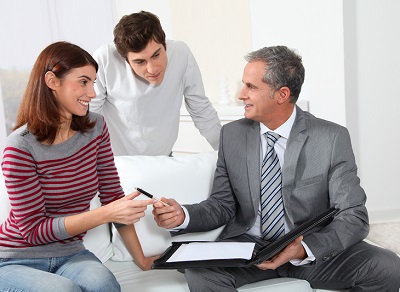 Our office represents buyers and sellers in residential and commercial real estate matters. For sellers, we prepare sales agreements, deeds, installment contracts and options. For buyers, we offer a full range of closing services from title searches to title insurance to coordinating and completing the closing. Attorney Taczak is available to consult with you on all aspects of real estate transactions.
Often, property owners have to work with the local and county governments for a variety of issues. We can assist you with zoning, conditional uses and variances, subdivision and consolidation, tax assessments and appeals, clean and green. Attorney Taczak has represented clients before township zoning hearing boards, supervisors and commissioners. He also represents various government bodies as a solicitor and hearing officer. He is familiar with the application processes and can assist you in completing the processes efficiently.
Oil and gas development has become a hot topic among landowners. Attorney Taczak has negotiated leases, facilities agreements, pipeline right of ways and other contracts for many landowners in the area. Please check our oil and gas section for more information.
Real Estate Litigation
Property owners may face issues with ownership disputes, boundary lines, easements, and rights of way. Attorney Taczak has litigated these types of cases in the local courts. He can evaluate your case, identify both the strong points and the weaknesses counseling you toward effective resolution.
Attorney Taczak has represented buyers and sellers in disclosure cases. The Pennsylvania Real Estate Seller Disclosure law provides that certain material information about the property must be disclosed. Your sales agreement may limit the liability of the seller or the recourse of the buyer. If you question whether disclosure of relevant information needs to be or should have been made, we can assist you.
Attorney Taczak has also represented landowners in eminent domain proceedings. Eminent domain is the process in which the government or a quasi government entity takes private land for public use. The government or entity must pay the landowner for the value of the property. If you are facing an eminent domain situation, we can help you get the full value you should be compensated.
Our office has represented landlords and tenants in lease matters. We are available to draft and review leases. We represent clients in court proceedings to enforce the terms of the lease. We will ensure your rights are protected as provided by the laws of Pennsylvania.
We also represent parties in foreclosure proceedings. We have assisted clients to remain in their homes through litigation, loan modifications, workouts and diversion programs. Call us for help if you are facing a foreclosure.